Description
Are you looking to enhance your leadership skills while infusing your work with more collaboration? No matter if you are leading a brainstorming session, an organization wide retreat or community meeting, facilitating activities (design thinking based and beyond) with your team or community can lead to greater collaboration and capacity as well as productive communication with all participants. This interactive workshop answers "what is facilitation?" and demystifies your role as a facilitator, how to plan and prepare for a facilitated collaborative session, and how to develop your own facilitation style. 
This introductory workshop by TYTHEdesign provides an overview of the principles of strong facilitation, guidance for preparing your own design-based facilitation frameworks, and examples of implementation from TYTHEdesign's diverse work. 
In addition to introducing the foundational basics of facilitation, you will also learn TYTHEdesign's unique participatory model to demonstrate tips and tricks for planning a guided collaborative experience. You'll identify key tools and strategies to maximize work with the varied stakeholders involved with your current or proposed project, program or organization. Come ready to learn, ask, and engage!
**SPACE IS LIMITED**
*Doors open at 6:30 PM, workshop starts at 7:00 PM sharp – If you're late, you may not be able to join a group when we start. Refunds will not be provided to those who are late and cannot participate.*
This workshop is highly interactive so in addition to learning new skills and strategies, you will also have an opportunity to network with inspiring, like-minded people!

WHAT YOU'LL LEARN
The foundation for effective facilitation
The basics to becoming a strong facilitator
Methods for planning a facilitation session, including how to anticipate and plan for the needs of the attendees
Activities that demonstrate how to brainstorm in a participatory design process

WHO THIS WORKSHOP IS FOR
Individuals interested in facilitation, new to the role or looking for a refresher on the basics
Individuals from all professional or educational backgrounds interested in developing their group management and leadership skills
Managers looking for tools to activate collaboration within their teams
Professionals working in community engagement or beginning community engagement projects or programs
Individuals looking to add creative thinking methodology to their work

INSTRUCTOR BIO
Kristina Drury (@tythe-design) is a social entrepreneur, designer, and educator. Her mission-driven firm, TYTHEdesign, uses the lens of design and strategy to support social good organizations in developing creative solutions, build their capacity and enhance their impact. Under her leadership, TYTHEdesign has increased the community impact of over 150 local and global social good organizations including the NYC Dept. of Education, Citi Community Development, The Earth Institute and California State Library System.
Prior to starting TYTHEdesign, Kristina co-led the nonprofit, Project H Design, a charitable organization focused on design for social change. Her diverse background includes work in corporate social responsibility, education, social innovation, industrial design, and architecture.
Kristina's work and publications have taken root around the globe. Most recently, she has been recognized as an Innovation Expert for UNDP and selected to present at Clinton Global Initiative University's annual conference. As an educator, she has taught classes, workshops, and training to build the capacity of over 2,500 change makers, civic leaders and entrepreneurs. Her teaching and speaking experiences included engagement at Columbia University, Harvard and the Cooper Hewitt Museum.
You can learn about her current work here and more about her background here.

SPACE PARTNER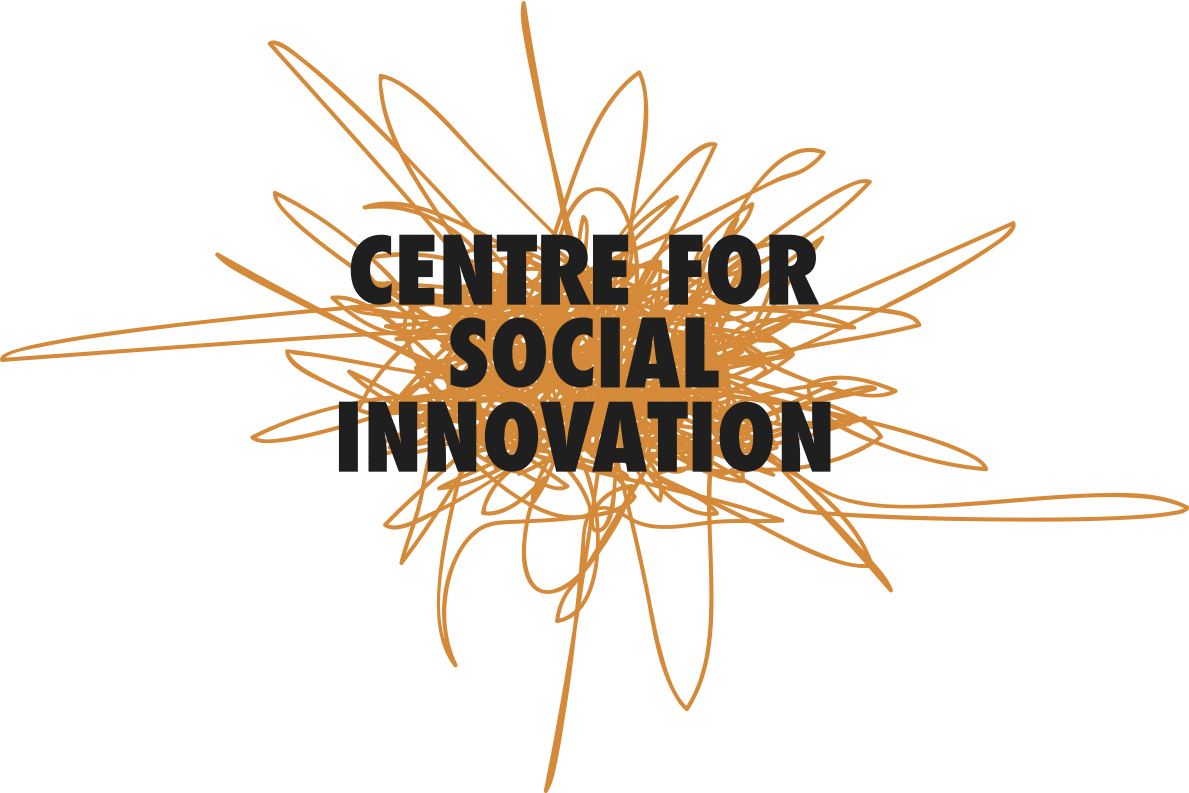 The Centre for Social Innovation is a home for nonprofits and social entrepreneurs in New York City. They're building a movement of passionate people committed to a better world.
===================================
Refunds can be issued in full up to 48 hours prior to the start of the workshop by contacting Be Social Change at support@besocialchange.com.
Photo Policy: If you have an issue with your photo being taken, please let us know.