Description
The Be Social Change CSR Spotlight brings together experts, practitioners, and thought-leaders in corporate social responsibility, corporate foundations, B Corps, socially-conscious businesses, and nonprofits to share innovative models, high-performing social impact campaigns, and best-practices of using business as a force for good.  
Join us for networking and a panel discussion with our diverse set of speakers who will share insights on how core business capabilities can be leveraged to address society's most pressing needs while also creating economic value for the business. 
Healthy + Sustainable Snacks Provided!
Gluten-Free and Vegan Options Available
We are striving to make all Be Social Change events zero waste!
Please help us by bringing your Dopper or reusable water bottle to our events.
SCHEDULE
6:30 – 7:00pm – Doors Open

7:00 – 7:15pm – Intro + Networking Activity

7:15 – 8:00pm – Panel Discussion

8:00 – 8:30pm – Q&A

8:30 – 9:00pm – Networking & Closing

FEATURED PANELISTS
Molly Cronin, Partnerships & Strategic Initiatives Manager, Flocabulary 
Sarah Welty, Manager Public Affairs, OppenheimerFunds 
Eli Malinsky, Associate Director of Business & Society Program, Aspen Institute

PANELISTS BIOS 
Molly Cronin, Partnerships & Strategic Initiatives Manager, Flocabulary 
Molly is the Partnerships & Strategic Initiatives Manager at Flocabulary, a Brooklyn-based edtech company that uses educational hip-hop music to engage students and increase achievement across the curriculum. Teachers at 20,000 schools use Flocabulary's standards-based videos, instructional activities and student creativity tools to supplement instruction and develop core literacy skills. In her role, Molly straddles the marketing and operations functions of the company, leading relationships with external partners (including Turnaround Arts and the UN) and managing the company's Social Impact initiatives, after helping establish the Social Impact strategy from the ground up.
In previous roles, Molly worked at global PR agency and in university communications, and kept her foot in the education world through volunteer literacy tutoring and fundraising.
Molly graduated from Cornell University in 2011 where she studied communications, marketing, and education. At Cornell, she also worked under the NYS Center for Rural Schools in a research capacity. Molly first found her love of education after landing a job at age 17 as a preschool teacher's aid.
Sarah Welty, Manager Public Affairs, OppenheimerFunds 
Sarah Welty, Manager Public Affairs, leads OppenheimerFunds Corporate Philanthropic initiatives.  In this role, she develops effective and engaging employee and community programs, including the firm's volunteer time-off program, global volunteering opportunities, and matching gift program.  Through her efforts, OppenheimerFunds was awarded the 2017 MFEA Community Investment Award for its 10,000 Kids by 2020 program which aims to introduce and engage 10,000 students in math literacy programs through non-profit partnerships and active employee volunteerism. 
In addition, Sarah has developed partnerships with nonprofits, including MoMath, Cross Cultural Solutions, Common Impact, and Boys & Girls Clubs across the United States. Prior to joining OppenheimerFunds, Sarah held an advisor marketing role at UBS Wealth Management and held various positions at Money, TIME and Sony Inc. Sarah received her M.B.A. in Marketing and Communications from Fordham Gabelli School of Business and her B.A. in Communications from Fordham University Rose Hill.
Eli Malinsky, Associate Director of Business & Society Program, Aspen Institute 
Since 1998, Aspen BSP has been working with business executives and scholars to align business decisions and investments with the long-term health of society. Among his responsibilities, Eli co-directs the First Movers Program, an Aspen Fellowship for corporate social intrapreneurs who deliver financial value to their company and positive social and environmental outcomes for the world.
Prior to his work at the Aspen Institute, Eli spent ten years at the Centre for Social Innovation, an incubator and coworking space for small nonprofits and start-up social entrepreneurs. In his positions as Director of Programs and Director of Operations, Eli oversaw a ten-fold increase in the footprint, membership and revenue of the Centre for Social Innovation Toronto. In 2013, Eli moved to New York City to become the founding executive director of the Centre for Social Innovation NYC, where he led start-up operations for the new enterprise.

MODERATOR
Marcos Salazar (@marcossalazar) is a social entrepreneur, career + life coach, consultant, speaker, and community builder. His passion is working with professionals, entrepreneurs, and creatives to help them pursue work they are passionate about, build authentic personal brands, become financially successful, and create lives that make the world a better place. He does this through 1-on-1 coaching, nonprofit and businesses consulting, and on a larger scale as Co-founder + Executive Director of Be Social Change where he's built the largest social impact community and professional development hub in New York City. Marcos earned a B.A. in Psychology from Amherst College as well as a Masters in Organizational Management and an Executive Leadership Coaching certificate from The George Washington University. Marcos is a board member of the Young Professionals Nonprofit Network and an American Express Leadership Academy Fellow. You can learn more about him at www.MarcosSalazar.com.

SPACE PARTNER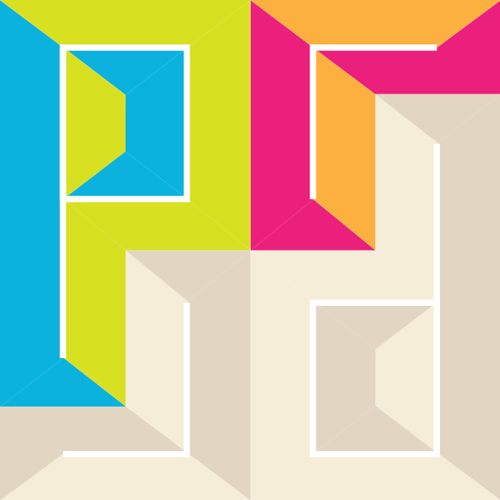 A guild for 21st-century craft promoting slow entrepreneurship and intentional service. Unequal parts cafe, living room, workshop, collaboratory, rooftop garden, and upstate retreat space on a biodynamic farm. Learn more at http://primeproduce.org/.
===================================
Refunds can be issued in full up to 48 hours prior to the start of the event by contacting Be Social Change at support@besocialchange.com.
Photo Policy: If you have an issue with your photo being taken, please let us know.