Description
Hi, I'm Marcos Salazar, CEO of Be Social Change, and I want to ask you a few questions:
Do you feel stuck in your current job?

Are you feeling lost and not sure what direction to take your career?

Would you like to be doing more meaningful work that makes a greater impact in the world?

Do you feel overwhelmed by the job search?

Are you tired of sending out resume after resume and not hearing back from anyone (and have no clue why)?

Do you want to know how to access the hidden job market and get interviews with companies you'd love to work for?
If you answered yes to one (or possibly all) of these questions, then you've come to the right place!
Welcome to the Career Change Boot Camp, an immersive day-long training that shows you step-by-step how to navigate a smooth career change by helping you get clarity on your purpose and career direction, effectively communicate your talents and skills with a great cover letter and resume, tap into the hidden job market, and optimize the job search so you can create a career filled with meaning, happiness, and impact.
Gain the Tools to Navigate Your
Transition with Clarity and Confidence
During the Career Change Boot Camp, I've taken years of educating, coaching, and advising thousands of professionals from every background and industry on how to connect with their purpose, find career direction, grow their talents, and find work they love and combined this with the latest career and job search strategies to provide you with a career change roadmap that will help you get clarity on your next steps to not only save you time, energy, and money but also show you how to build the mindsets, skills, and connections you need to create a successful and impactful career.
And best of all – you will do it with an inspiring group of like-minded people who will provide strategic peer support, advice, and mentorship through engaging exercises and activities throughout the day.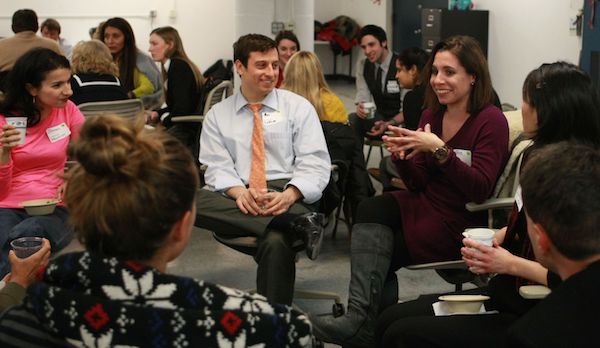 Here's what we will cover in our day-long, highly interactive training:
SCHEDULE
9:00 – 10:50

– Unlocking Passion & Purpose

10:50 – 11:00

– Break

11:00 – 12:30

– Getting Clarity on Success + Career Direction

12:30 – 1:30

– Lunch + Generosity Circle

1:30 – 2:00

– Career Prototyping

2:00 – 3:15

– Tapping Into the Hidden Job Market

3:15 – 3:30

– Break

3:45 – 4:45

– Resumes, Cover Letters, and LinkedIn Strategies

4:45 – 5:00

– Wrap Up
[Lunch and refreshments included with your ticket]

WHO THIS COURSE IS FOR
The Career Change Boot Camp is perfect if:
You're looking for a new job or career change

You want greater clarity on your purpose and career direction

You're unsure where to start or how to structure your job search

You're tired of applying for tons of jobs and not hearing back  

You want to be able to clearly communicate your skills, talents, and personal brand in a clear and effective way

You're tired of networking on accident and want to network with purpose to meet the right people and create new career opportunities

You want to understand how to tap the hidden job market (where 80% of the jobs are)
WHAT YOU WILL WALK AWAY WITH 
Through answering deep questions and working with fellow attendees through coaching exercise and interactive group activities you will gain:
Greater clarity and confidence on your passions, purpose, and what matters most to you in finding and doing meaningful work

A set of self-discovery tools that will help you develop a deep understanding on how to grow your career within an ever-changing working world

An understanding of how to tap into the hidden job market through strategic networking

Strategies on how to write a great resume, cover letter, and LinkedIn Profile

Connections to like-minded people you can rely on whenever you need job advice, peer-mentorship, or access to people and career resource

A follow up career resource kit packed with resume and cover letter templates, referral templates, and more!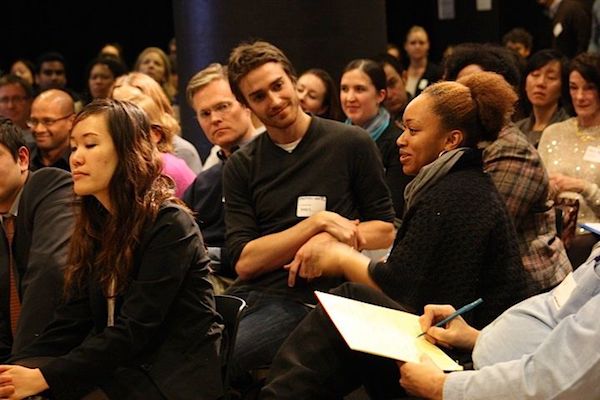 Lunch and refreshments are included with your ticket!
Gluten-Free and Vegan Options Available
We are striving to make all Be Social Change events zero waste! Please help us by bringing a reusable water bottle to this event.

INSTRUCTOR BIO
Marcos Salazar (@marcossalazar) is a social entrepreneur, career coach, speaker, and community-builder. As CEO of Be Social Change and 1-on-1 coaching, he helps people find + do meaningful work and lead more sustainable lifestyles. Marcos earned a B.A. in Psychology from Amherst College as well as a Masters in Organizational Management and an Executive Leadership Coaching certificate from The George Washington University. You can learn more about him at www.marcossalazar.com.

SPACE PARTNER
A guild for 21st-century craft promoting slow entrepreneurship and intentional service. Unequal parts cafe, living room, workshop, collaboratory, rooftop garden, and upstate retreat space on a biodynamic farm. Learn more at http://primeproduce.org/.
===================================
Refund Policy: Refunds can be issued in full up to 48 hours prior to the start of the workshop by contacting Be Social Change at support@besocialchange.com.
Photo Policy: If you have an issue with your photo being taken, please let us know.